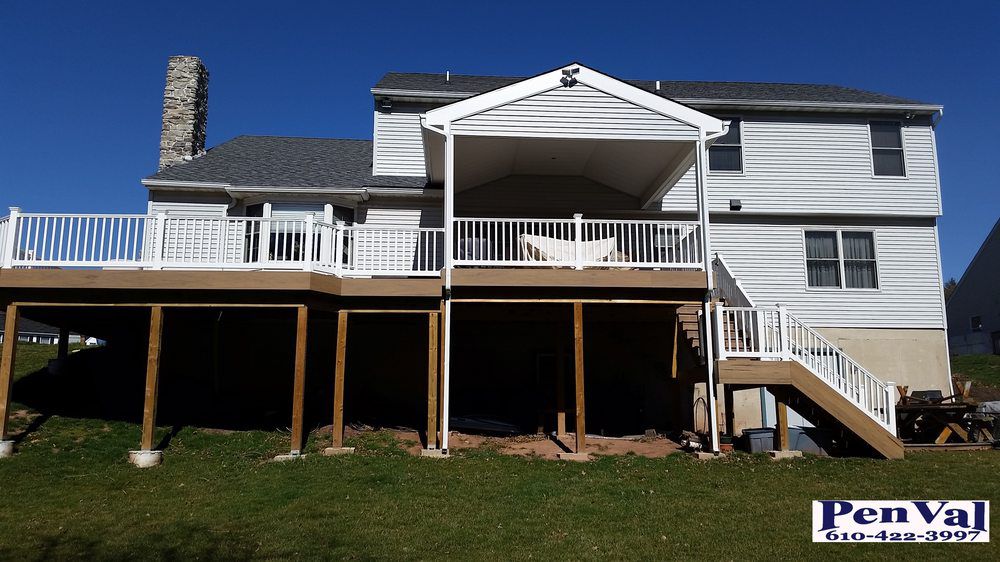 PenVal Construction delivers to Norristown PA consumers the highest quality Deck Installations, constructions, and materials. No matter what type of deck construction you want, Composite, Pressure Treated Wood, Cedar or what ever, PenVal has years of experience building decks and making the outside of your house an Oasis.
PenVal takes the time to do the things that will insure your deck will last for a good long time. We know that the foundations and deck framing are essential pieces of the puzzle, no use having a deck that looks really amazing, right before it...falls over. PenVal puts effort into those "small" things like deck lighting, deck railing, building quality steps and stairways so your deck is as beautiful as it is sturdy and long-lasting.
Over the years, PenVal Construction has developed great relationships with manufacturers of Azek, TimberTech, and Trex that allow them to get their best offerings.
If you are thinking of enhancing the outside appearance of your home, do yourself a favor and call the Expert Deck Builders at PenVal Construction. When you do, ask how PenVal can design your new deck remotely. (Do the whole thing "over" the phone!)
Our exceptional consumer support personnel looks forward to helping you.
Call us today at 610-422-3997 and let's start making your new Deck a reality!